Regular price
$1,099.99
Sale price
$929.99
Limited Time Offer - Save $ 170.0
Unit price
per
Sale
Sold out
Holiday Sale Up to 20% Off Site-wide !
10% off site-wide ————————————————————— 20% off orders $2000+
10% off site-wide, 20% off orders $2000+
In Stock

All in stock, available for ordering.

Packing and Shipping wihtin 48 hours.
Delivered within 7-15 business days.
Fast & Free Shipping*

We deliver to the 52 contiguous states & D.C. ( Delivery times vary from region to region. )

In the contiguous U.S., products in stock are delivered within 7-14 work days.

Every single order ships for free. No minimums, no tiers, no fine print whatsoever.

Also available for Room of Choice & White Glove service.
Notes

Seat firmness: Soft. On a scale from 1 to 5 (5 being firmest), it's a 2.

Two Packages: The chair and ottoman set comes with 2 boxes and may arrive at different dates.

Box 1: Chair & Ottoman body. Box 2: Chair & Ottoman base.

Minimum door width: 30''.

Wall clearance needed to recline: 11''.

Weight Capacity: 350 lbs.

Assembly: Minimal assembly required. Simply attach the legs to the seat.
Material & Care

Frame: Sturdy corner blocked wooden frame. All wood is kiln-dried for added durability.

Filling: Comfotable foam-padded seat, back and arms
Premium 2.0 high-density foam topped with polyester offers comfort & durability.

Memory Swivel Base: Metal base in dark gray color

Cover :

100% Top Grain Leather. Thick top grain, semi-aniline leather features a sophisticated embossment.
100% Polyester. Soft and textured. Multi-colored. Easy to clean.

Wood Finish: Plywood in ash veneer

General Care:

Avoid direct heat and sunlight.
Periodically dust using a clean, dry and non-abrasive white cloth.
If spills occur, immediately soak up any liquids with an absorbent cloth.
Note: Leather is a natural product. Both texture and color will vary slightly from hide to hide. Stretch marks, scars and insect bites will be visible and prove the high quality and naturalism of the leather.
Delivery & Warranty

We offer Free Shipping to your door, no matter how small or large your order is. Tracking information will be sent to you as soon as your order leaves our warehouse.
Also available for Room of Choice & White Glove service.
We deliver to the 52 contiguous states & D.C. ( Delivery times vary from region to region. )

For additional details please visit our Shipping Policy page.

Cancellation: Free before dispatch

Warranty: 1 year for furniture from the date of delivery.

Return Policy: 30-Day return

Assembly: Minimal assembly required.
View full details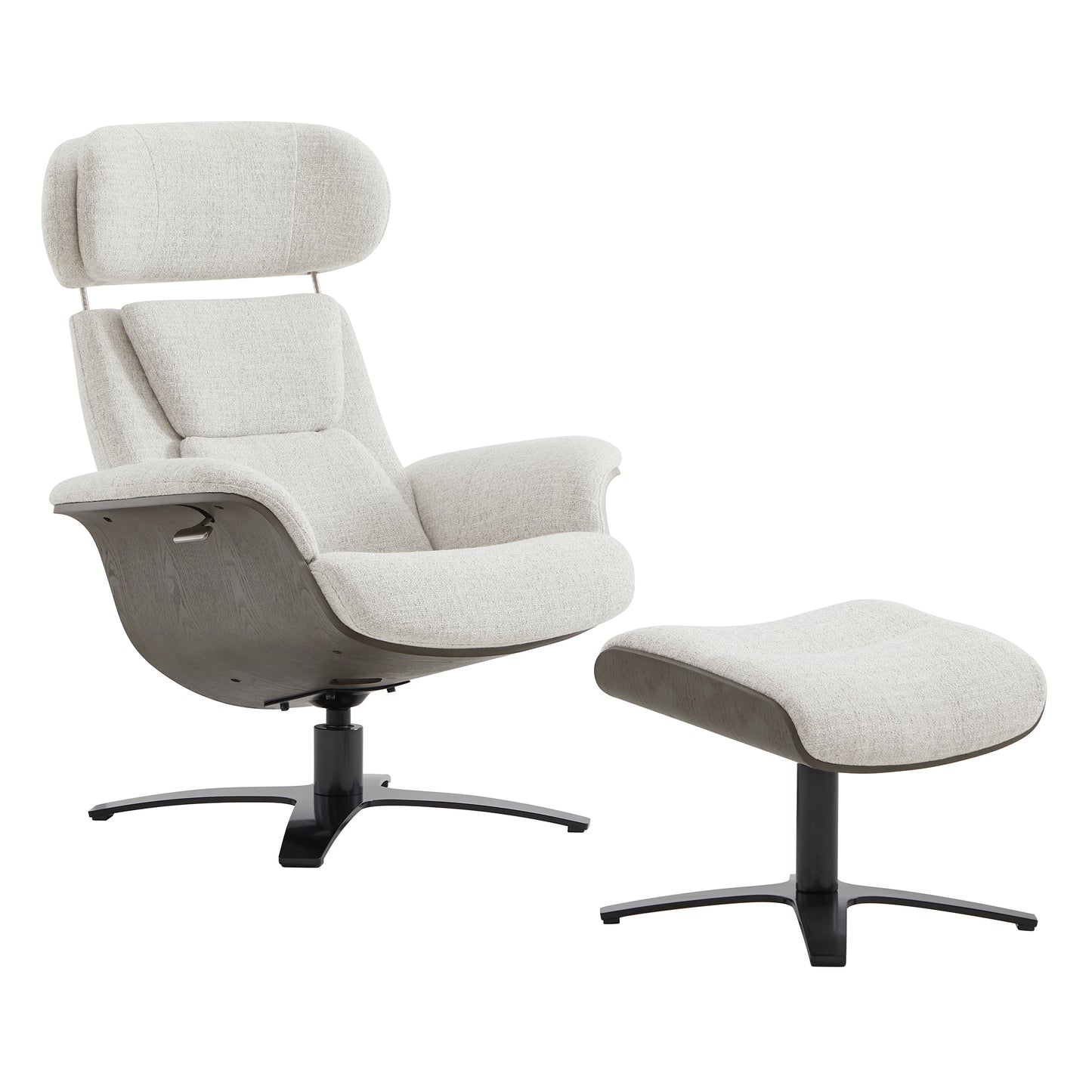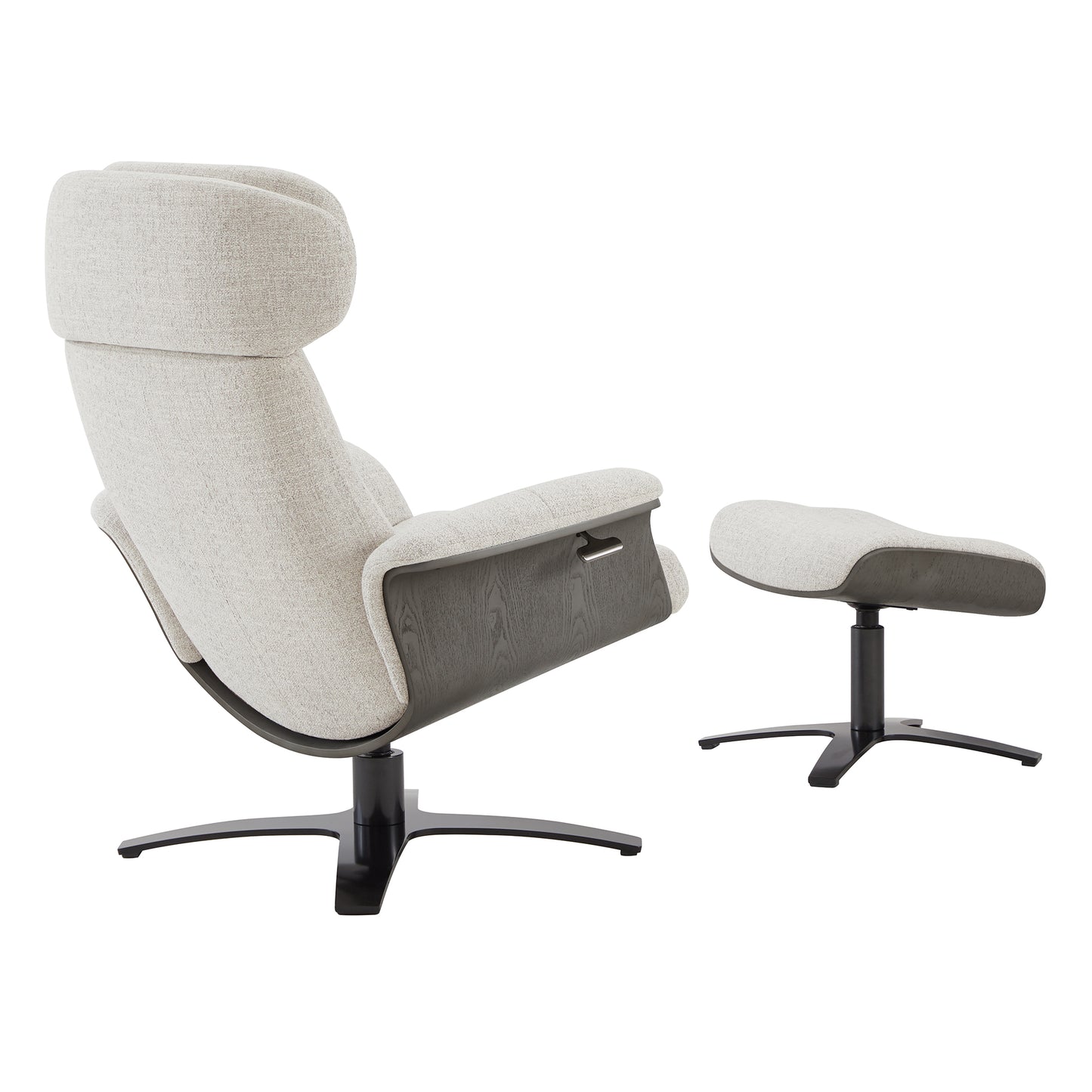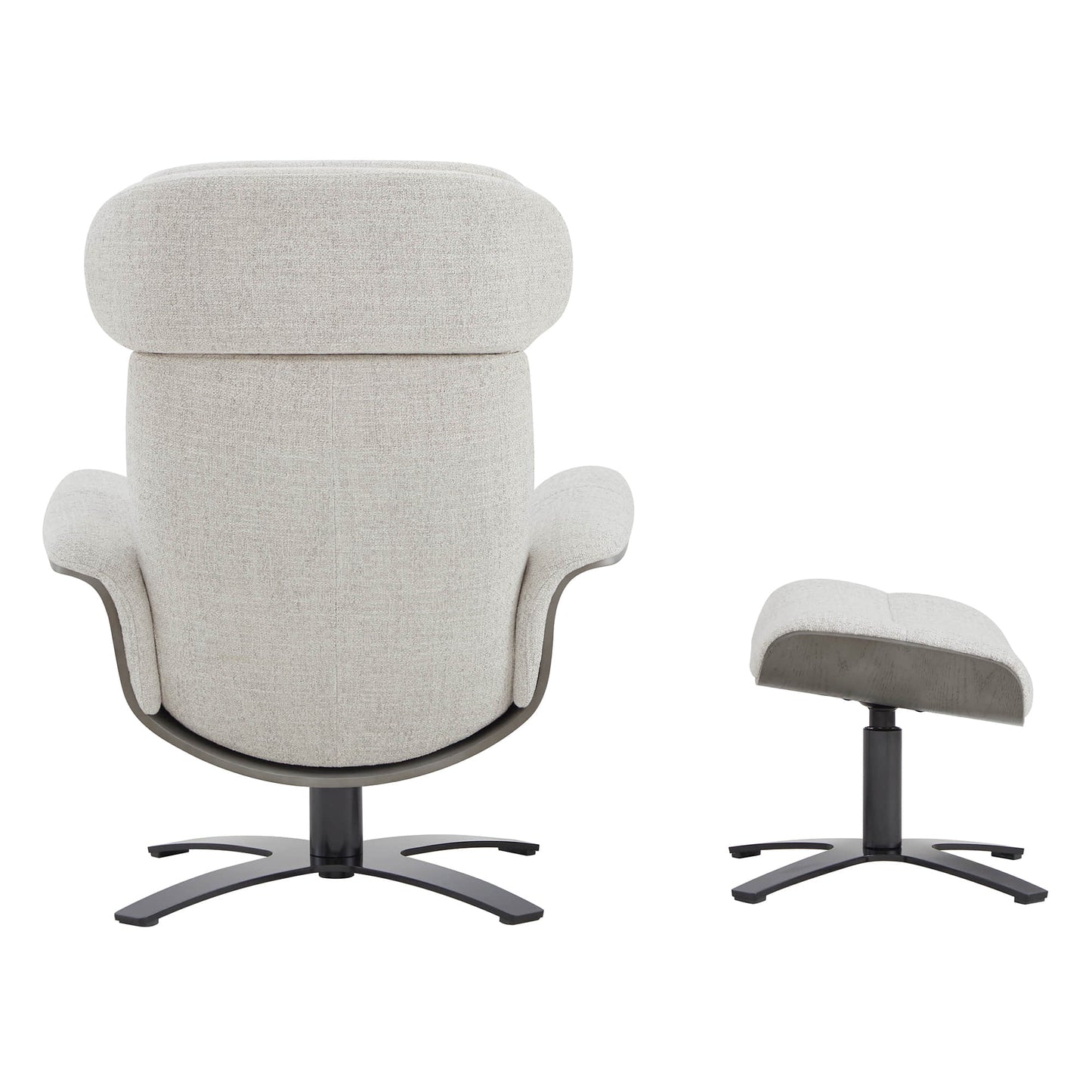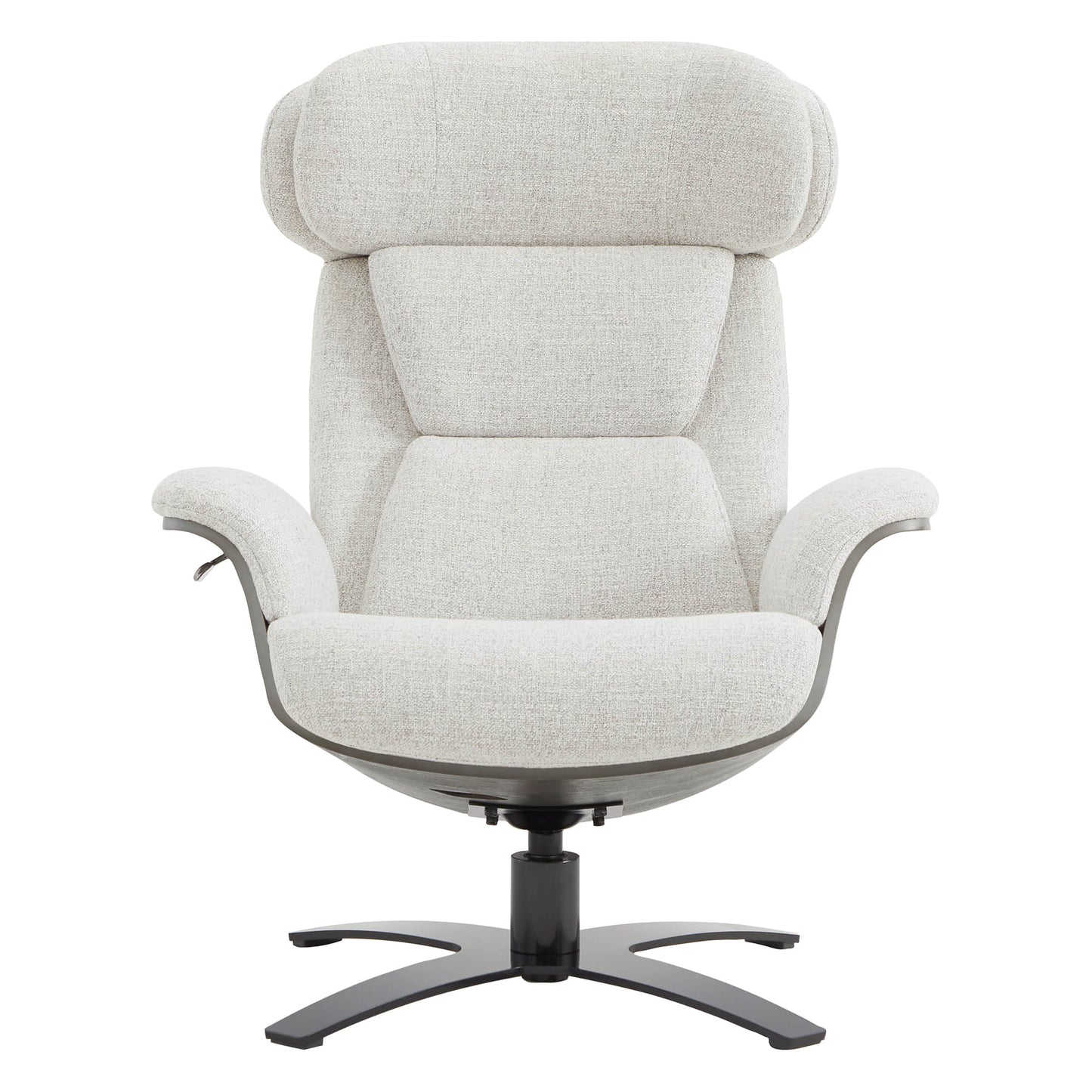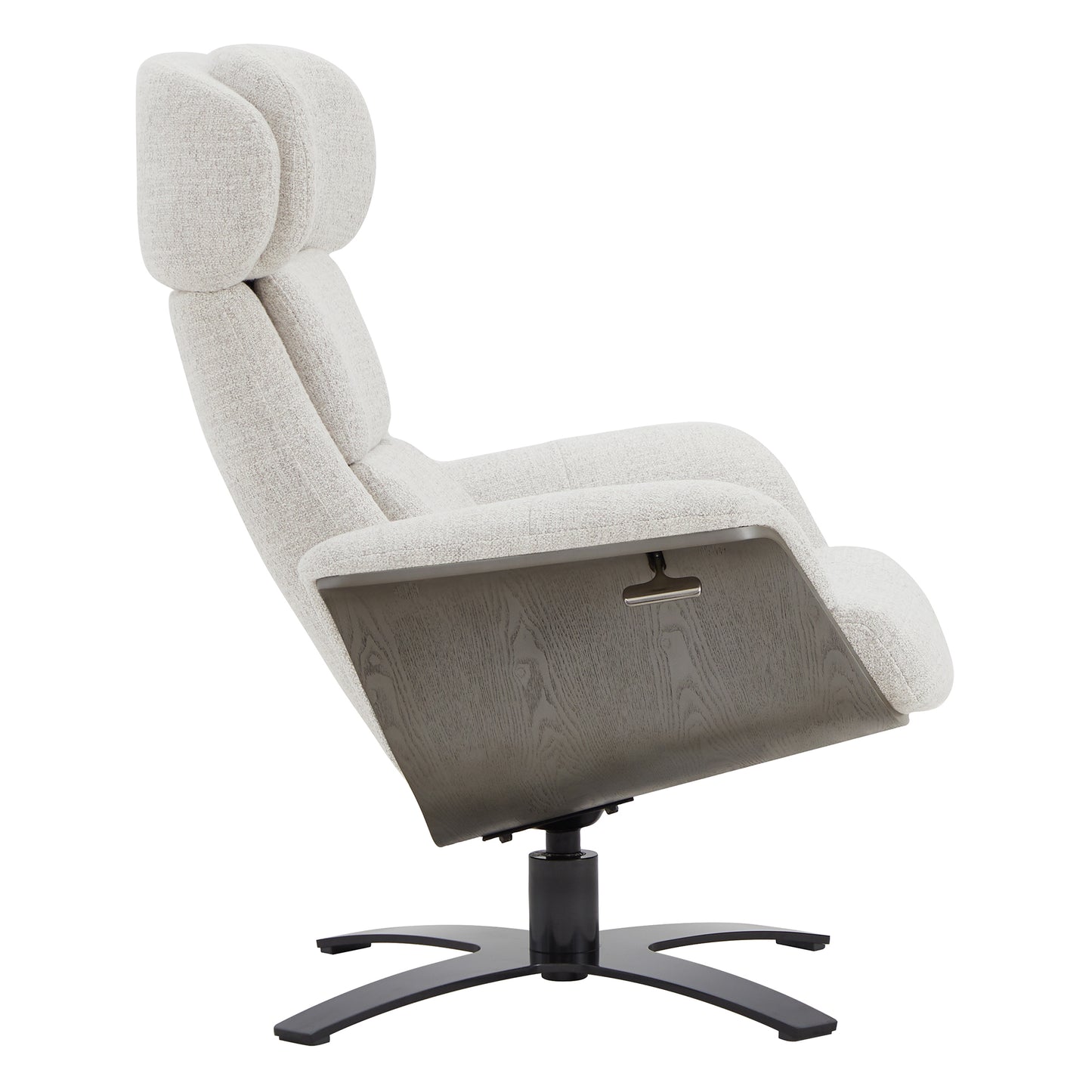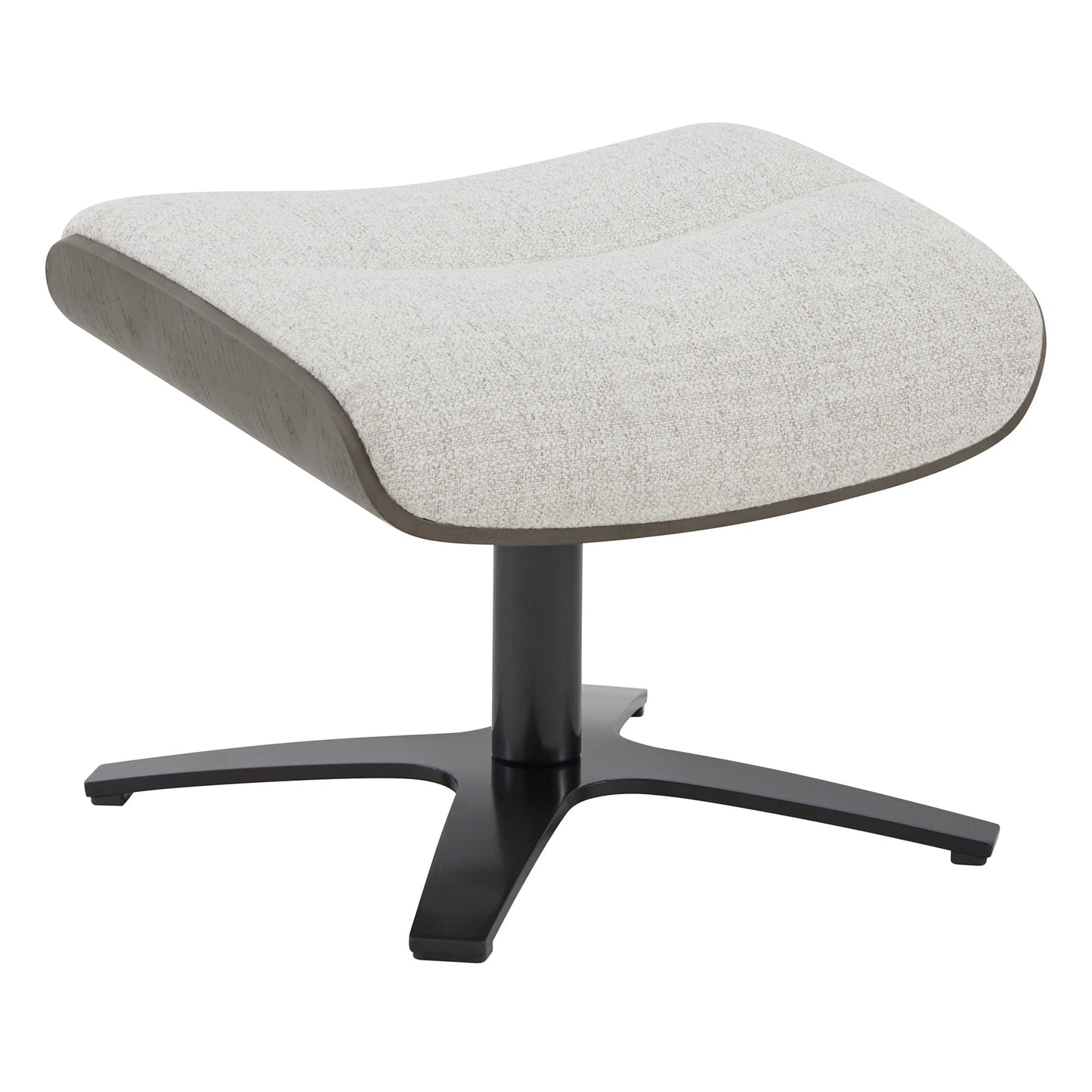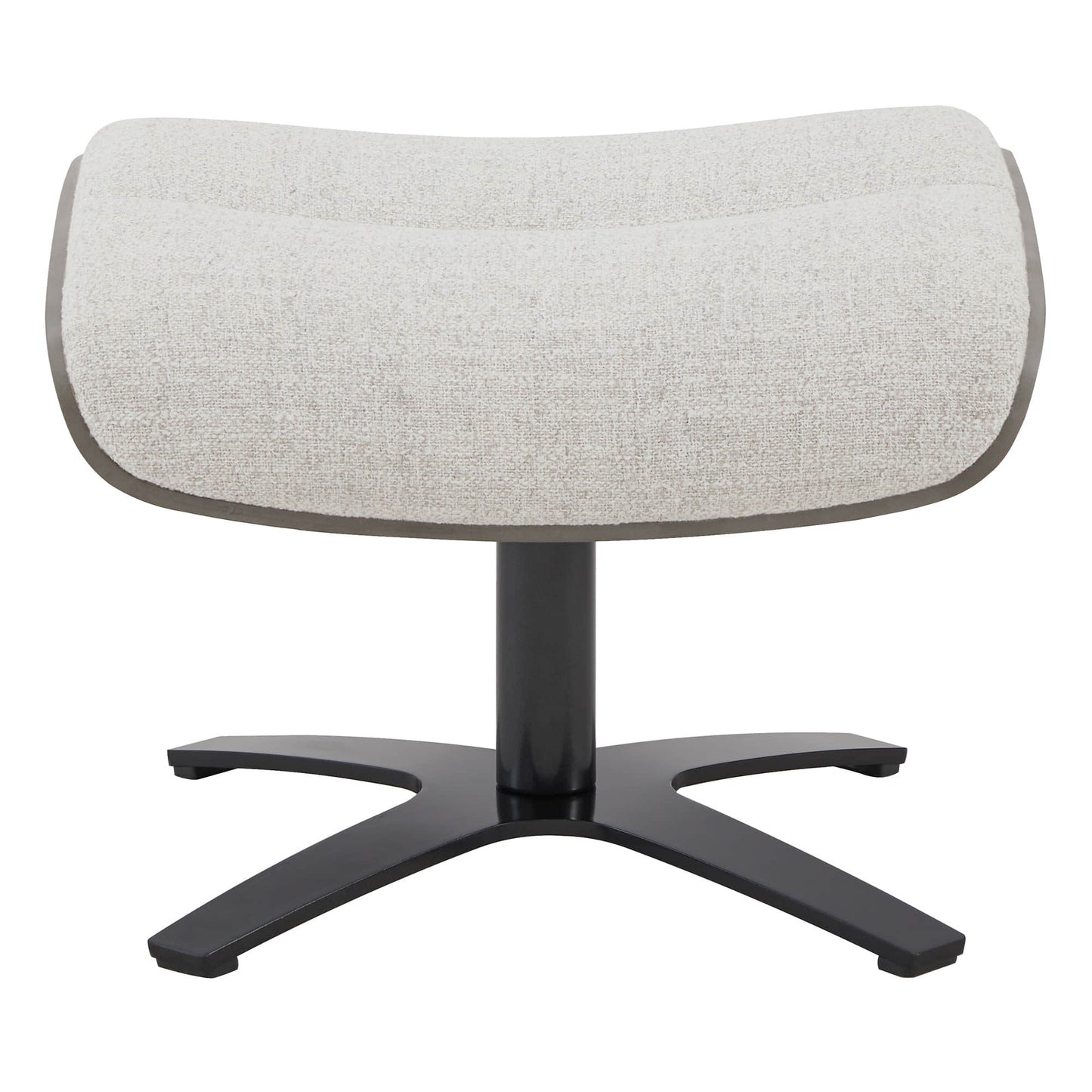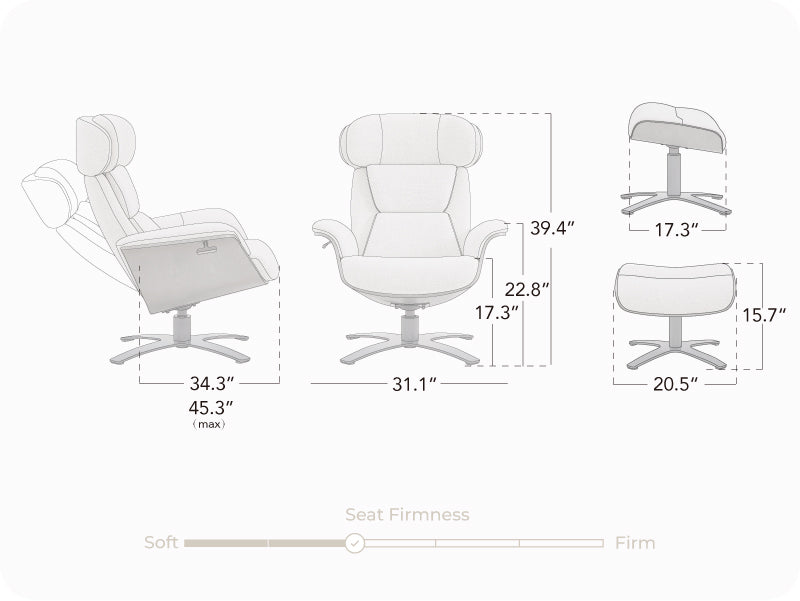 Product Details
Chair Dimensions:
Upright Position: 34.3''D x 31.1''W x 39.4''H.
Fully Reclined Position: 45.3''D x 31.1''W x 28.7''H.
Seat Dimension: 19.3''D x 18.9''W x 17.3''H.
Ottoman Dimension:
Ottoman: 17.3''D x 20.5''W x 15.7''H.
*Note: Intotal 2 boxes will be delivered.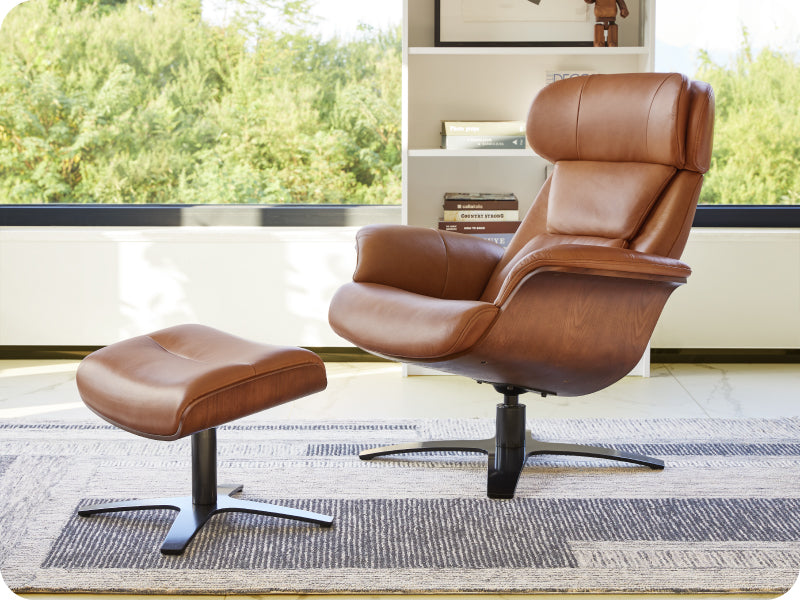 Not Only A Stylish Home Embellishment
Transform your modern office, inviting den, or chic living room with this captivating chair and ottoman set.
When relaxation calls, recline into unparalleled comfort as you sink into the luxurious double-layered foam back cushion.
Dressed in a contemporary neutral shade, this duo seamlessly harmonizes with any color scheme, enveloping you in style and comfort.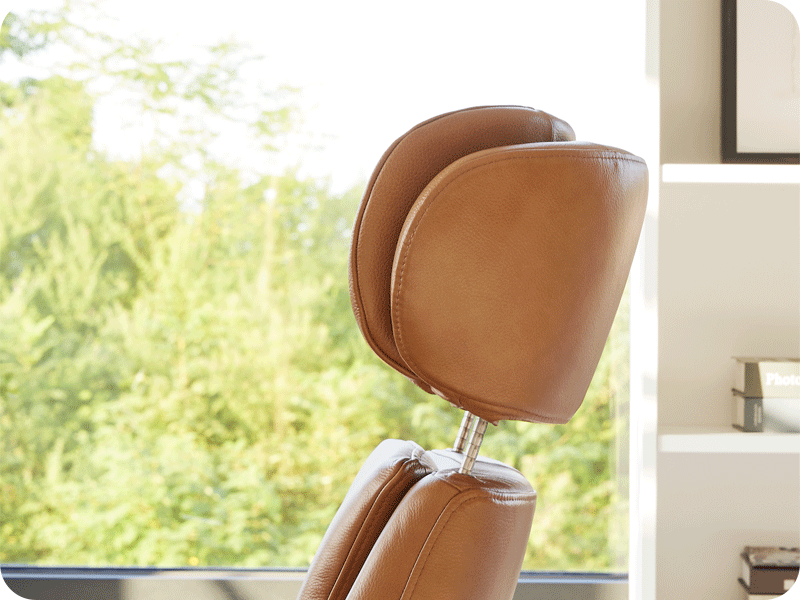 Revolutionary Headrest for Ultimate Comfort & Style
Elevate your comfort to new heights with our adjustable headrest that caters to your unique stature.
When you recline to the fullest, this ingenious headrest can be extended forward, cradling your head and neck in a sublime embrace.
Seriously, you will love lounging here, and look cool while you do it.
Savor The Vibrant Of Existence As A True Artist Does!
Quality and Timeless Style
WOW! We just received our new chair and ottoman in Saddle Brown. It arrived well packaged in two boxes with assembly instructions (which you really didn't need to read). The chair needed to have the headrest attached (just pops in like a car head rest) and the black metal swivel base attached with four bolts with wrench include. The ottoman only needed the black metal base attached with 4 Allen screws (Allen wrench included). A few noteworthy things: the base of the chair doesn't have an adjustable height - which is fine. The swivel is quality in that it swivels back to its forward position when you swivel the chair to the side and get up. The mechanism to recline is a manual lever that works smoothly and easily. The headrest lifts up and adjusts height very easily. A very tall person and a shorter woman seem to be fine with the same lower height. The black metal bases on both chair and ottoman are HEAVY, you feel secure and not tippy in the chair. On the other hand it takes some effort to move the entire chair and/or ottoman. We always buy leather furniture and are used to high quality top grain leather and this chair stands up to that standard. The walnut wood sides and base has a handsome grain and is well made as well. Highly recommend and Happily surprised to find this gem at a reasonable price.

UPDATE: After a couple of days, we are noticing a strong chemical smell on the chair. The smell is stronger near the headrest - may be from the foam somehow. We hope it dissipates soon. We're a bit worried….
UPDATE: After several days, the chemical odor from the inner foam which leaks out from the headrest holes is dissipating. Time will continue to improve the problem.
Hi LauRai, Thank you so much for the review, very detailed feedback and also a very professional perspective to help us optimize the product in the future. We really appreciate it!!
Great quality craftsmanship
We are very happy with everything about this chair. It's very comfortable and supportive. It's built sturdy. Chair and ottoman are surprisingly heavy. The leather is rich looking and the style fits our mid-century modern style. It's exactly the style and comfort we were hoping for!
FAQ
How to adjust the headrest?

Please refer to the assembly instruction. For differeht heights: Lift or lower the headrest to accommodate different heights. For different angles: The headrest has 3 different positions: Position 0 (original position), Position 1, Position 2. Push the headrest forward slightly to get to Position 1 and Position 2. Push the headrest further forward to Position 3, the headrest will then be released to Position 0.
What is the measurement of the chair when it is fully reclined?

Chair in fully reclined position: 45.3''D x 31.1''W x 28.7''H. Wall Clearance Needed To Recline: 11''.
Does the seat height adjust?

No, the seat height cannot be adjusted.
What is the chair back/bottom made of? Is it real wood or a plasticy looking laminate?
What is Prop 65 warning?

Proposition 65 requires warning labels on products that may contain any of 800-plus chemicals or ingredients that the California Office of Environmental Health Hazard Assessment (OEHHA) lists as a carcinogen or a reproductive toxicant.

These include wood dust, brass and a multitude of other everyday elements. Many of the elements listed under Proposition 65 are common everyday additives found in products such as jewelry, lamps, ceramic tableware, lead crystal glasses, electric cords, automobiles, beauty products and furniture.

Because there is always a chance that wood dust or some other of the hundreds of ingredients listed in Proposition 65 could potentially be on our furniture or packing materials, we must include Proposition 65 warnings on our products or risk large fines under this law in California.